Historic Hotel on Lake Como to Become First Ritz-Carlton Resort in Italy
[ad_1]

(01/03/23)
Marriott has
signed an agreement with Grimit S.r.l. to convert the former Hotel Grande
Bretagne on Lake Como as the first Ritz-Carlton resort in Italy.
Expected to open in 2026, the spectacular
waterfront property in Bellagio is slated to offer 59 guestrooms
and 46 suites, including two Ritz-Carlton suites.
Comprehensive resort
facilities are anticipated to include a destination spa complete
with an indoor pool, casual and fine dining restaurants, and
a choice of meeting and event facilities.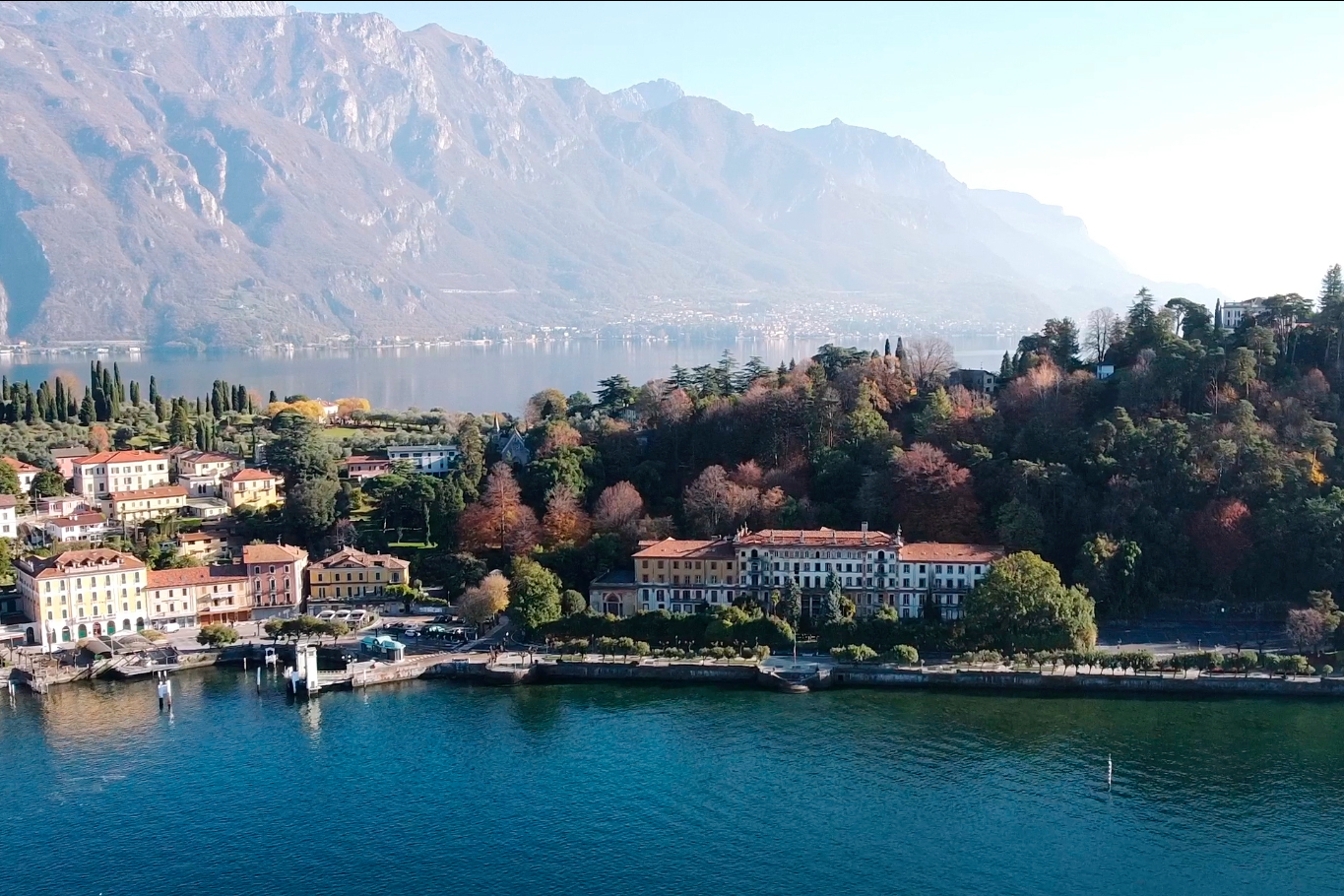 The Ritz-Carlton, Ballagio is expected to open in 2026
Extensive parkland
and gardens will reflect the typical landscaping of the country's
Lombardy region and are expected to feature a meditation garden,
historical walking trail, large outdoor swimming pool, and private
boat dock to allow guests effortless access to other
destinations on the lake.
"We are thrilled to announce this
landmark signing with Grimit S.r.l. and to be part of such an
important restoration of one of Italy's most acclaimed
destinations for luxury travellers," said Donna McNamara, Vice
President and Global Brand Leader, The Ritz-Carlton. "Lake Como is
the jewel in the crown of the Italian Lake District and we can
think of no better destination to debut The Ritz-Carlton brand in
Italy. This incredible development showcases our commitment to
thoughtfully growing our iconic brand in destinations where we
know our guests want to travel most."
Situated just outside
the charming village of Bellagio, which sits on a promontory of
land between the two arms of Lake Como, the historic Belle Époque
Hotel Grande Bretagne was one of the destination's very first and
most distinguished luxury hotels when it opened in 1850.
The
property fell into disuse at the end of the last century and has
since been acquired by the Galbusera family with a clear vision
and passion to restore the prestigious reputation of the former
grand hotel through an extensive restoration and expansion
project.
Spread over a 16,500 sqm estate, the
regeneration scheme will be the most notable hospitality
development project in the Lake Como area in recent years and will
involve a complete conservative restoration and reimagining of the
property with the utmost respect for the historical significance
of the building.
"As a family, we are deeply rooted in the
stunning area of Lake Como and are incredibly proud to be bringing
The Ritz-Carlton brand to Bellagio," said Emanuele Galbusera,
President of Grimit S.r.l. "Our entrepreneurial spirit has made
our family European leaders in the metal coil-coating sector with
our business Lampre and we will take great pride in bringing that
same dedication and passion to this remarkable project."
The Ritz-Carlton, Bellagio will be located within a
fifteen-minute walk of the main tourist attractions in Bellagio
such as Punta Spartivento, Villa Melzi and the gardens of Parco
Villa Serbelloni. Milan's Malpensa
International Airport (MXP) is approximately ninety minutes by car
from the resort.
Latest videos: Noise
Cancelling Ear Plugs for a Perfect Night's Sleep,
Running
Lights – Lumefit Premium 360° Reflective Vest Review,

Steven Howard Outlines Travel News Asia's Video and Podcast Plans
for 2023, Amari
Watergate Bangkok – 4K Video Interview with Sukamal
Mondal, Area GM.

Headlines:

Asia Pacific's Airlines Carried 17.2 Million International Passengers in January
Minor Hotels' Sixth Resort in Maldives to Open in April
UK Approves Korean Air's Merger with Asiana Airlines
Sabre Appoints Kurt Ekert as CEO
Marisa Fernandes Appointed GM of Four Seasons Safari Lodge Serengeti
airasia Super App Launches Restaurant Queuing Service in Bangkok, Thailand
SAS Signs Sale and Leaseback Agreements with ACG for 10 A320neos
World's Best Players in Vancouver for Canada Sevens
First Fairmont Hotel in Thailand to Open in 2024
Historic Hotel on Lake Como to Become First Ritz-Carlton Resort in Italy
Four Seasons Expands Private Seaplane Fleet with Flying Boxfish
Accor Pacific to Certify All Hotels, Apartments and Resorts as Sustainable Tourism Businesses
Philippine Air Force Signs Services Agreement with Embraer for A-29 Super Tucano
Qatar Airways Launches Advertising Campaign with Indian Actress Deepika Padukone
Executive Club Members Can Now Spend Avios on British Airways Holidays
Boeing to Develop Two New Variants of E-7 Airborne Early Warning & Control Aircraft
The Regent Hong Kong Accepting Room Reservations Following Major Renovation
Radisson Takes Over Resort in Cha-Am, Thailand
Jin Air Signs Distribution Agreement with Sabre
Hotels in Tokyo Report Strong Rebound in ADR
Norse Adds Boston, Los Angeles, San Francisco and Washington D.C. to Schedule from LGW
Four Seasons Silicon Valley Appoints Daniel Garcia as Executive Chef
Egyptair Takes Delivery of First A321neo
Boeing Partners Łukasiewicz Institute of Aviation in Poland
Cathay Pacific Giving Away 80,000 Return Air Tickets
Ascott Opens 7th Citadines in Singapore
Korean Air Produces Cosmetic Pouches from Retired Life Vests
SalamAir Launches Flights to Mashhad, Iran; Will Launch Kazakhstan Service in July
VFS Global Reports 576% Increase in Visa Applications in Thailand
Cambodia to Host Mekong Tourism Forum 2023 in April
New Zealand Beat Argentina to Win Los Angeles Sevens
Boeing May End Production of F/A-18 Super Hornet Fighter Jets in 2025
Scoot Outlines Network Expansion Plans; Will Suspend Gold Coast Service in July
Thai Airways Testing Biometric Check-In Solution at Suvarnabhumi Airport
Qatar Airways Becomes F1's Global Partner, Official Airline and Title Sponsor of Three Grand Prix
Saba Landmann Joins Marriott as SVP Global Brand and Portfolio PR
Fanny Guibouret Moves to Japan as GM of Four Seasons Kyoto
Christian Zunk Appointed Group GM of MUU Hotels & Resorts
Virgin Atlantic to Suspend Flights to Lahore and Islamabad in Pakistan
Phenom 300 Named World's Best-Selling Light Jet for 11th Consecutive Year
Dusit Preparing to Open First Two Hotels in Japan
Kempinski Hotels Upgrades Booking Experience with Sabre SynXis
IHG Signs Sixth Hotel Indigo in London, England
Air Canada Launches Facial Recognition Trial at YVR and YYZ
Dao by Dorsett Signs Grade II Listed Building in Crouch End, North London
United Airlines Ventures Launches Sustainable Flight Fund
BCD Travel Expands Partnership with Amadeus
Dassault Falcon Unveils Cities to Host M&O Tour 2023
IHG to Take Over 53-Year Old Hotel in Bangkok, Thailand
Scoot Signs LOI for Nine Embraer E190-E2 Aircraft
Franck Droin Moves to Macau as GM of Mandarin Oriental Hotel
Air Astana Reports Record Numbers
Koh Samui, Thailand to Host International Beach Volleyball Tournament in March
IHG Signs Two Beach Resorts in Phuket, Thailand
Thai AirAsia Resumes Bangkok – Macau Flights
DSV Partners SAS Corporate Sustainability Program
Sabre Hospitality Expands Footprint in China with Tian Xia Fang Cang Partnership
Hong Kong Airlines to Operate Flights to Both PEK and PKX Airports in Beijing
Marina Bay Sands Becomes Largest Hotel in Singapore to be GSTC-Certified
Virgin Atlantic Implements Accelya's FLX Cargo Platform
Hong Kong Airport Reports Strong Passenger Growth
Four Seasons Chiang Mai Appoints Ashok Nair as Director of Rooms and Residences
Marriott Opens Dual-Branded Hotel in Salt Lake City, USA
Boeing Orders 5.6 Million Gallons of Sustainable Aviation Fuel
Routes Asia 2024 to Take Place in Langkawi, Malaysia
Amex GBT Renews Technology Agreement with Amadeus
Airbus Appoints Thomas Toepfer as CFO
Air India Resumes Mumbai – JFK Flights
Jetstar to Resume Flights Between Cairns and Newcastle
Hydrogen Consortium to Support New Zealand's Sustainable Aviation Goals
Wyndham Destinations Appoints Marta Grutka as Director of PR & Communications – Asia
bp enters South Korea Offshore Wind Market
Air India Signs LOI for 470 Aircraft
Tourism Australia Signs 3-Year Marketing Agreement with Singapore Airlines
Air Astana to Increase Almaty – Beijing; Resume Astana – Beijing Flights
Destination NSW Appoints Samar Chokshi as Country Manager – India
Norse Atlantic Opens Ticket Sales on Two New Routes from London Gatwick
IHG Opens First Vignette Collection Hotel in the Americas
JetBlue Extends Partnership with Sabre
Artificial Intelligence Flies Lockheed Martin VISTA X-62A for 17 Hours
Hotels in Bangkok Report Near-Record ADR
Jetstar to Increase Capacity Between Adelaide and Bali, Indonesia
Le Meridien Bangkok Creates Room Category with Round Beds
VFS Global Opens Fourth Mobile UK Visa Application Centre in Bangkok, Thailand
All Nippon Airways Expands Distribution Agreement with Amadeus
AirAsia Malaysia Expands Flights to China
Centara Appoints Pornchanok Thongrungrot as Corporate Public Relations Director
British Airways and Airlink to Codeshare
Marriott Signs Luxury Hotel and Executive Apartments in Suzhou, China
British Airways to Resume Flights to Mainland China in April
Singapore and Vietnam Airlines to Explore Codeshare Flights
Thai Airways to Operate 14 Flights Per Week to Mainland China in March
Sabre to Share Latest Travel Industry Trends at ITB Berlin 2023
Oetker Collection Appoints Imelda Shllaku as GM of Hotel La Palma in Capri, Italy
ASM Global Appoints Beverley Parker as Director of Marketing – Asia Pacific
Scandinavian Airlines Launches CPH – JFK Flights
HKRU Opens Public Ticket Sales for Hong Kong Sevens 2023
Centara Signs First Hotel in Japan
Noise Cancelling Ear Plugs for a Perfect Night's Sleep
Steven Howard Outlines Travel News Asia's Video and Podcast Plans for 2023
Amari Watergate Bangkok – 4K Video Interview with Sukamal Mondal, Area GM
Business Travel Trends in Asia Pacific – Video Interview with Brett Thorstad, Sabre
Pictures from Miss International Queen 2022 in Pattaya, Thailand
HD Video Interviews from Miss International Queen 2022 in Pattaya, Thailand
Is Siam Seaplane Ready for Take Off? Interview with Dennis Keller, Chief Business Officer
HD Videos and Interviews
Podcasts from HD Video Interviews
RSS Feed – Travel Industry News
Ticker – Travel Industry News
Travel Industry News Archives
Travel Trade Shows
High-Res Picture Galleries
Travel News Asia – Latest Travel Industry News
[ad_2]