Merryoaks Secures £2.5m Loan for Cardiff Project Set to be Worth Over £3.8m
[ad_1]

Merryoaks Property Finance have secured a £2.5m development loan for 17 units in Cardiff.
The funds, provided by Funding365, enable the developer to take two properties located across the road from each other through planning to convert into 17 residential units across the two sites.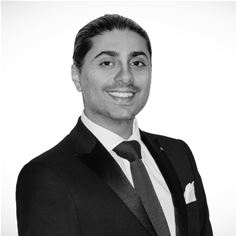 Saam Lowni, Managing Director of Merryoaks
The development loan offered a 9-month construction period and 3-month sales/refinance period (12-month total). The £2,500,000 provided will cover 100% of the build costs with the remaining funds to be allocated towards the acquisition of the site.
Once works are complete, the two properties will be worth in excess of £3.8m.
Saam Lowni, Managing Director of Merryoaks, said: "Having worked on the development for 18-months with a bridging loan, the client came to us with the priority of securing a development loan that would replace the existing 1st charge lender and provide 100% of the build costs. The developer wanted to roll into the development facility as soon as possible and we were able to secure the loan within their timeframe. It is an exciting project and we look forward to seeing the finished result."
Developer, Matt Soltys, added: "After a big team effort, I am delighted to finally get this deal across the line with Saam and the Merryoaks team. The properties are stunning buildings with incredible charm and character located on Cathedral road in Cardiff, a prestigious and highly sought after area of Pontcanna on the edge of the city centre and neighbouring Bute Park.
"The 17x quality apartments we are developing will be ideally suited for the heavily oversubscribed rental market, providing high-class living at a competitive price point for young professionals and entrepreneurs.
"As someone who grew up in the Cardiff area, I'm looking forward to bringing an upgraded living experience to the city. It's been a pleasure to work with a broker and funding partner that shares my vision for this great project."
The funds were provided by Funding365. Underwriter Tom Ffitch explained: "This case brought unexpected, time-sensitive challenges that demanded close communication and hard work from all parties involved. Saam and the team at Merryoaks delivered on this front, using their experience to build a fantastic solution for the client. I look forward to working with them again and delivering a first-rate experience for our borrowers."
Merryoaks provides growth-based property finance advisory for investors and developers. The team is a collective of passionate property people with 40yrs+ experience working as Estate Agents, Investors, Developers and Specialist Lenders – enabling a holistic consultancy combined with smooth and swift funding solutions.
Contact Details
Yasmin Demirhisar
[email protected]
[ad_2]

Source link