SalamAir Launches Flights to Mashhad, Iran; Will Launch Kazakhstan Service in July
[ad_1]


(27/02/23)
 Oman's SalamAir has
launched direct weekly flights from Muscat to Mashhad in Iran, and
confirmed plans to launch a weekly service to Almaty in Kazakhstan on 1
July 2023.
Mashhad is the third destination in Iran
for the airline, with flights to Shiraz and Tehran already in its
network. Almaty will be the airline's first entry into Kazakhstan.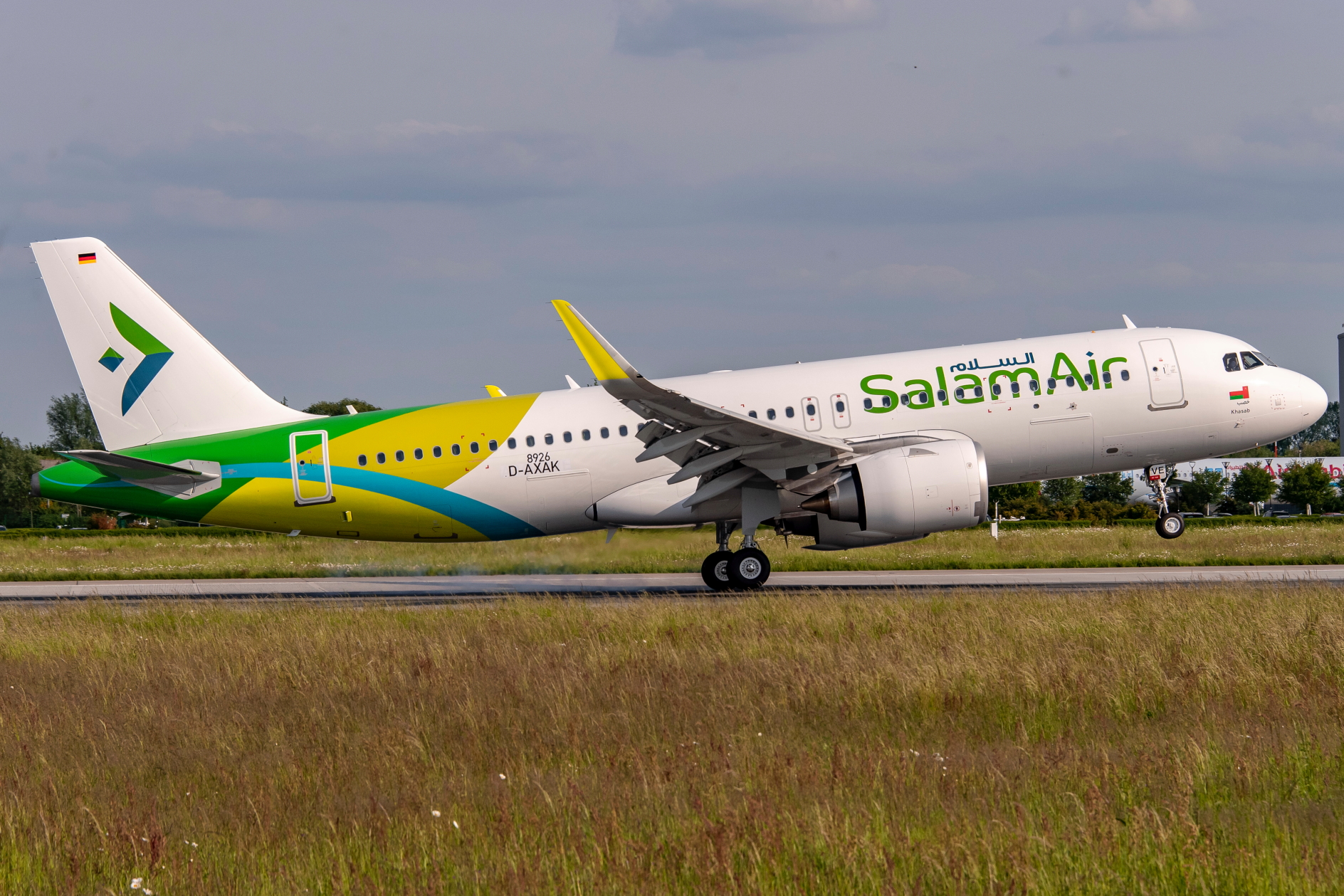 SalamAir A320neo
"Iran has been one of the key focus markets for
us, and we are pleased to launch the third destination to the
country. The steady bilateral connection and strong cultural and
economic ties between Oman and Iran have given significant
momentum to our growth plans and enabled the route's success," said Captain Mohamed Ahmed, CEO of SalamAir.
Mashhad
The
holy city is the capital of Khorasan province in north east Iran
and the second largest city in the country.
Mashhad is best known
for the shrine of Imam Reza and every year millions of people visit
the holy shrine considered one of the largest and most magnificent of its
kind.
Mashhad is located 850 kilometers North East of Tehran and
has a population of over two million.
The city's climate varies with very cold winters,
pleasant springs, usually mild summers and beautiful autumns. It
is also known for its delicious cuisine.
Almaty
Kazakhstan, the world's ninth-largest country,
extends from the Caspian Sea in the west to the Altai Mountains
east on its border with China and Russia.
Located near the Tian Shan Mountain
range, Almaty is a magnificent city that boasts heritage,
picturesque scenic views and luxury shopping
experiences.
Almaty is the old
capital city of Kazakhstan and remains the financial as well as
the cultural hub. The city first came to global prominence as one
of the many stops on The Silk Road, as traders crossed countries
and continents to trade.
Known for its natural
attractions such as the Kolsai Lakes, Charyn Canyon and Altyn-Emel National Park,
Almaty has wide tree-lined streets, numerous
parks and orchards amid a backdrop of mountains.
Tourism is a key and growing
industry in Almaty, as well as a major source of foreign exchange
earnings. The city is known for mountain hiking and river rafting
in summer and skiing in winter.
"This is our first introduction into
Kazakhstan. The city of Almaty has promising passenger travel into
Muscat, and we expect to carry both business travelers and
holidaymakers between the two important cities. Oman and
Kazakhstan recently agreed to have close bilateral cooperation in
the fields of economy, renewable energy, tourism, and food
security too thus this route being mutually beneficial," said said
Captain Mohamed Ahmed.
Operating six A320neo, four A321neo and one Airbus A321F, SalamAir's domestic
destinations include: Duqm, Masirah, Muscat, Salalah and Suhar.
International destinations include: Alexandria,
Almaty, Beirut, Bahrain, Baku, Bangkok, Bursa, Chattogram,
Colombo, Dammam, Dhaka, Doha, Dubai, Istanbul, Jaipur, Jeddah,
Karachi, Kathmandu, Khartoum, Kuala Lumpur, Kuwait, Lucknow,
Madinah, Mashhad, Multan, Phuket, Prague, Riyadh, Sarajevo,
Shiraz, Sialkot, Tehran, Trabzon and Trivandrum.
The airline also flies directly from Suhar to
Calicut, Salalah, Shiraz and Trabzon; as well as Salalah to Calicut.
Latest videos: Noise
Cancelling Ear Plugs for a Perfect Night's Sleep,
Running
Lights – Lumefit Premium 360° Reflective Vest Review,

Steven Howard Outlines Travel News Asia's Video and Podcast Plans
for 2023, Amari
Watergate Bangkok – 4K Video Interview with Sukamal
Mondal, Area GM.
[ad_2]

Source link