VAECO to Implement AMOS Aircraft Maintenance Software
[ad_1]


(12/12/22)
 Vietnam Airlines Engineering Company (VAECO), a
subsidiary of Vietnam Airlines, has signed a cooperation agreement
with Swiss Aviation Software and NGS Equipment and
Communication Joint Stock Company (Swiss-AS-NGS Consortium) to
implement an aircraft maintenance software system, the latest move in the
carrier's process of becoming a
digital airline.
The software, called AMOS, will provide technical management tools
that will enable Vietnam Airlines to manage its maintenance program with more efficient
data synchronization, thereby reducing costs and maintenance time.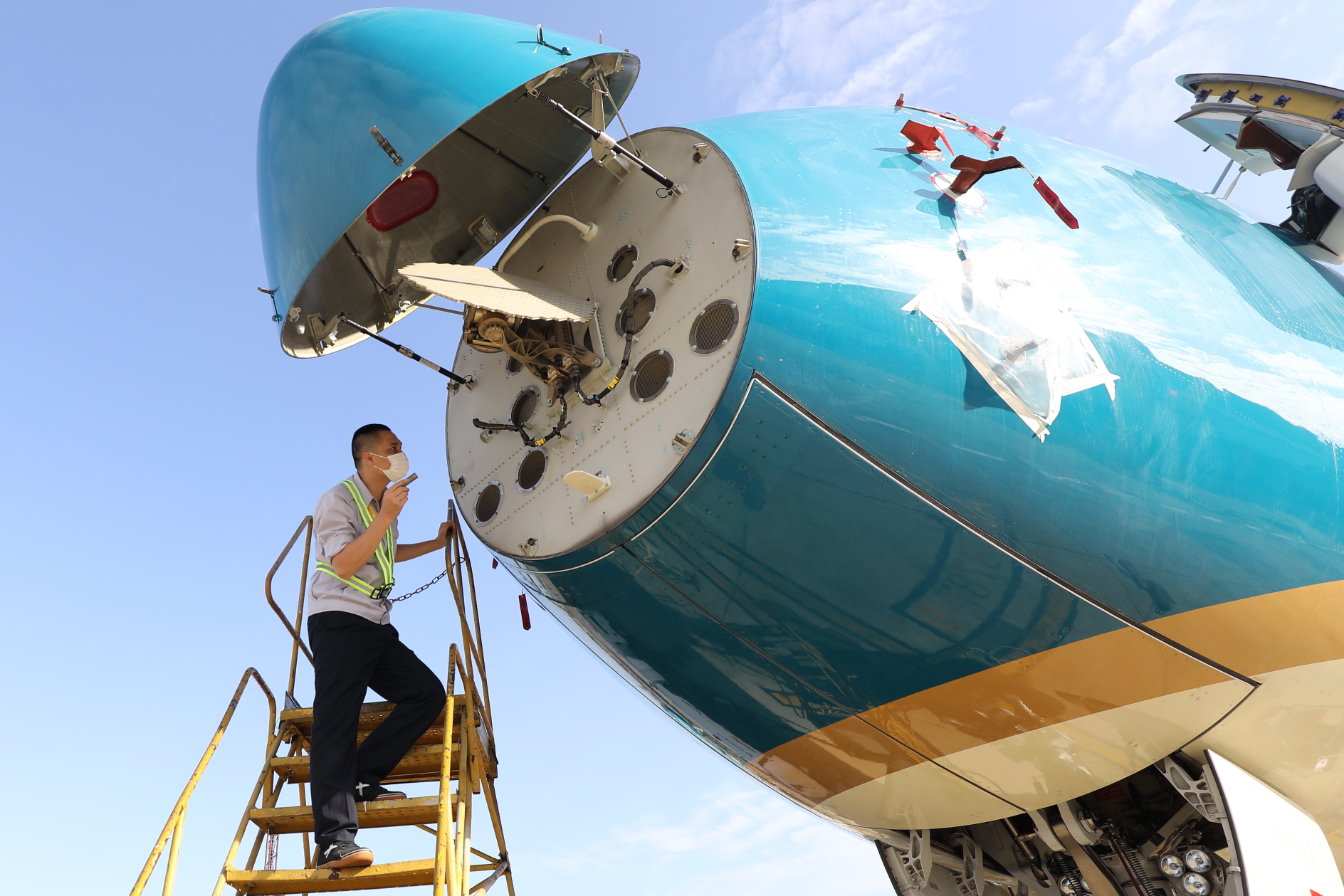 VAECO (Vietnam Airlines Engineering Company) employees working on an aircraft
AMOS provides synchronous information
about overall system failure, maintenance history, spare parts and
status of supply, enabling technical staff to make
timely repair decisions, minimizing flight stops, delays and
cancellations.
Once the implementation of AMOS has been
completed, VAECO's productivity is expected to increase by 15-20%.
The
maintenance time of aircraft will also be shortened.
Nguyen Chien Thang, Vietnam Airlines' Deputy
Chief Executive Officer, said, "The new software will leverage
VAECO's position in becoming a leading aircraft maintenance
service provider in the region, while promoting digital
transformation in Vietnam Airlines' production and business
activities. We are prepared for this digital journey and looking
forward to achieving the 5-star status in the near future."
Vietnam Airlines has the largest fleet in Vietnam,
with more than 100 aircraft including Boeing 787, Airbus A350,
Airbus A321, Airbus A321neo and ATR72.
Latest HD video interviews: Amari
Watergate Bangkok – 4K Video Interview with Sukamal
Mondal, Area GM, Bangkok Riverside Fest 2023 – 4K Video
Interview with Frederic Kolde, Business Travel Trends in Asia Pacific – Video Interview with Brett Thorstad, Sabre.
[ad_2]

Source link