Aeroflot to Increase Flights to Guangzhou and Shanghai, China
[ad_1]


(25/01/23)
 Aeroflot has confirmed that it will increase the frequency
of flights between Moscow and
Guangzhou, as well as Shanghai, two of the largest and most populous cities in
southern China.
Russia's national carrier will increase the frequency of flights
between the two cities to thrice weekly using Boeing 777 widebody
aircraft, effective 15 February for Guangzhou and 16 February for
the Shanghai service.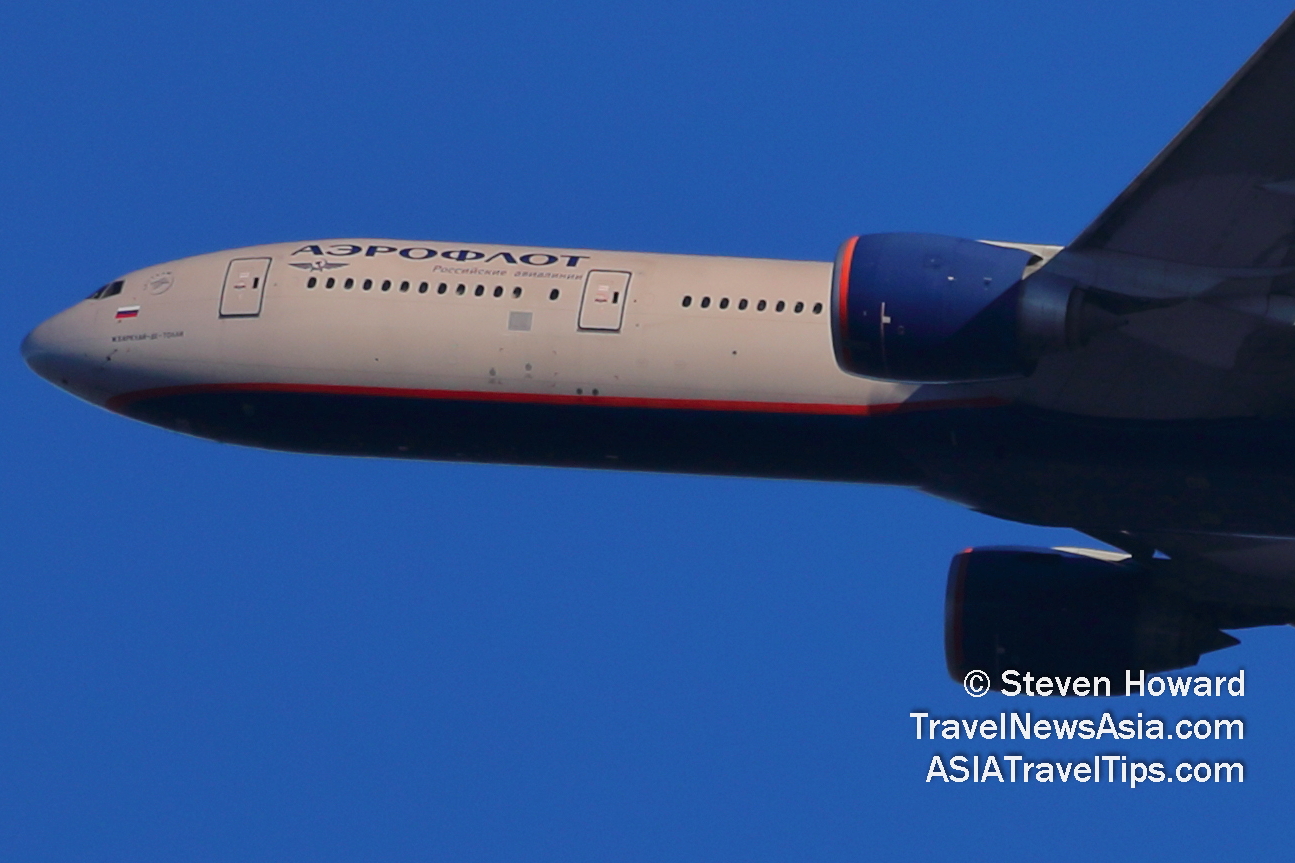 Aeroflot B777 reg: VP-BGD. Picture by Steven Howard of TravelNewsAsia.com
Flights will be operated to and from Sheremetyevo's
Terminal C, with SU220 scheduled to depart from Moscow on Mondays
at 19:15, arriving in Guangzhou at 09:30 the following day.
On
Wednesdays and Sundays, flight SU220 is timed to leave Moscow at
19:50 and arrive in Guangzhou at 10:10 the next day.
On Tuesdays, flight SU221 is slated to depart from
Guangzhou at 11:10, arriving in Moscow at 16:15 the same day. On
Mondays and Thursdays the flight will leave Guangzhou at 11:50,
landing in Moscow at 16:55.
Moscow – Shanghai
Flight SU208 between Moscow and Shanghai is
scheduled to depart on Tuesdays, Thursdays and Saturdays at 20:15,
arriving at 09:50 the following day. Flight SU209 from Shanghai
will take off Wednesdays, Fridays and Sundays at 11:40 for a 16:35
arrival in Moscow.
Established 99 years ago, Aeroflot Group – which
includes Aeroflot, Rossiya Airlines and Pobeda Airlines – carried
45.8 million passengers in 2021 with Aeroflot alone (not including
subsidiaries) carrying 21.4 million of those passengers.
Latest videos: Noise
Cancelling Ear Plugs for a Perfect Night's Sleep,

Steven Howard Outlines Travel News Asia's Video and Podcast Plans
for 2023, Amari
Watergate Bangkok – 4K Video Interview with Sukamal
Mondal, Area GM, Bangkok Riverside Fest 2023 – 4K Video
Interview with Frederic Kolde, Business Travel Trends in Asia Pacific – Video Interview with Brett Thorstad, Sabre.
[ad_2]

Source link