CWT Reports Significant Increase in Bookings with Countries Easing Entry Requirements
(18 Mar 2022, 11:18 +07)
 CWT has reported a significant increase in
travel to and from several countries that have recently relaxed
testing and quarantine requirements for international travel.
In the United Kingdom, CWT booking data shows
weekly bookings for outbound international travel have increased
115% since the country announced on 24 January that it would scrap
testing for fully vaccinated travelers from 11 February. Inbound
bookings have soared 169% compared to the week before the
announcement. Earlier today, England also scrapped the need for

COVID19 tests and the passenger locator form.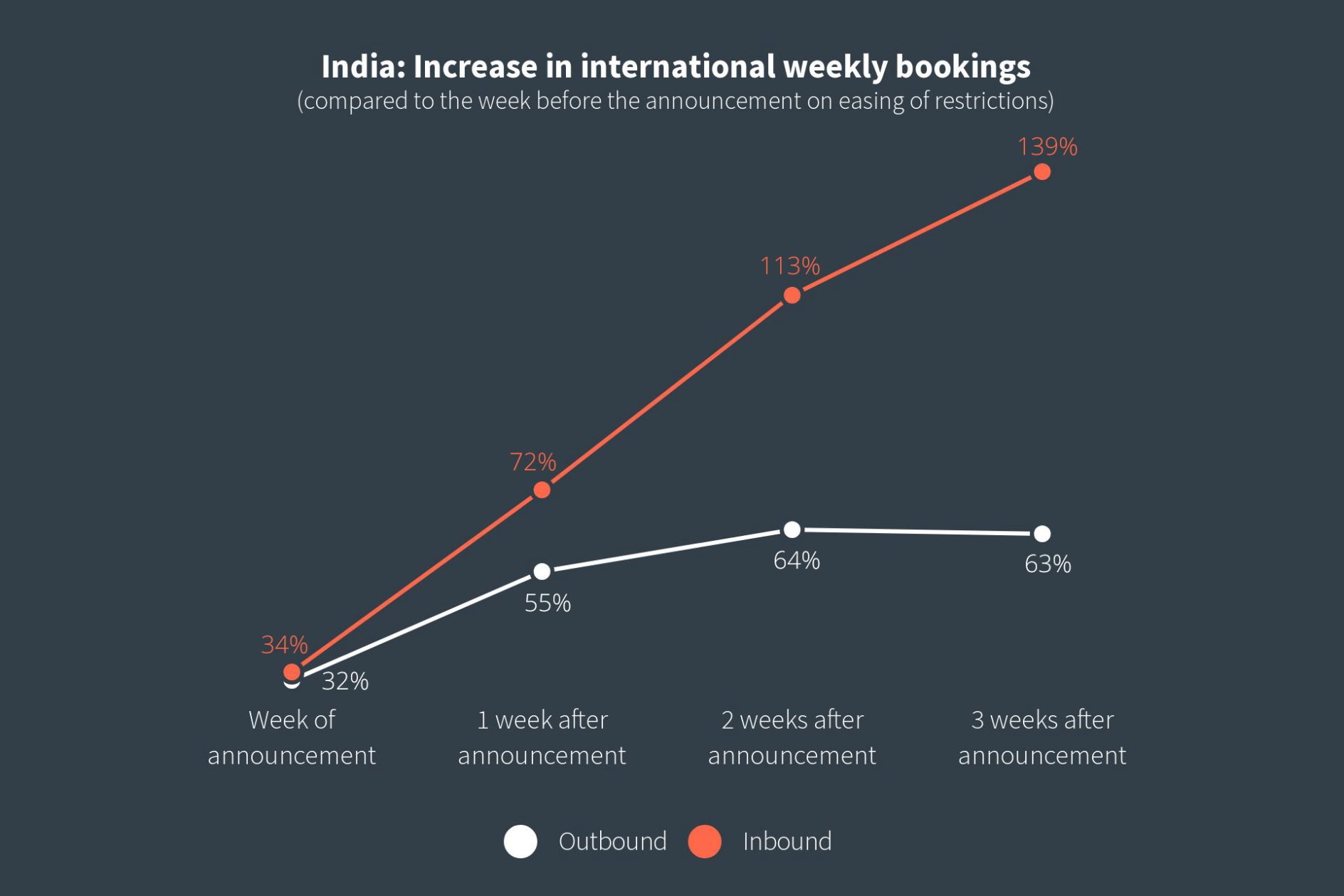 In India outbound bookings climbed 64%, while inbound bookings were up 139%
CWT reports a similar story in India where
outbound bookings climbed 64% and inbound bookings were up 139%,
following the announcement on 10 February that vaccinated
travelers from 82 countries would no longer need to show a
negative test result or isolate starting 14 February.
In Norway, which went a step further and put an
end to testing for all travelers – including those who are
unvaccinated – with immediate effect on 12 February, weekly outbound
and inbound bookings jumped as much as 72% and 67%,
respectively.
"The strength of pent-up demand for business
travel is clear," said CWT's CEO, Michelle McKinney Frymire. "We
are seeing the highest levels of business travel since the
pandemic began and, while traveler health and safety must always
remain the number one priority, removing hurdles and uncertainty
will be key in achieving a full recovery. This, in turn, will help
stimulate economic growth, and it is encouraging to see the
potential benefits arising from some countries relaxing these
restrictions. We continue to make major investments in our
innovative platform and services to create an unbeatable
experience for companies and their travelers, so we're eager to
help more people reconnect in-person with their colleagues and
business partners this year."