Executive Club Members Can Now Spend Avios on British Airways Holidays
[ad_1]


(01/03/23)
 British Airways Executive Club Members can now
use a mixture of Avios and cash as payment for a flight and hotel
and/or car package with British Airways Holidays.
Customers can pick one of up to nine different Avios payment options
at check-out, allowing them to choose the amount of cash and Avios
they wish to spend, with the cash amount starting from as little
as £1, subject to holding a qualifying Avios balance.
Alternatively,
customers can secure their holiday with a deposit using
Avios, paying any remaining balance with cash in as many or few
installments as they like, provided the balance is paid off in full
four or five weeks before travel for short haul trips or seven
weeks for long-haul.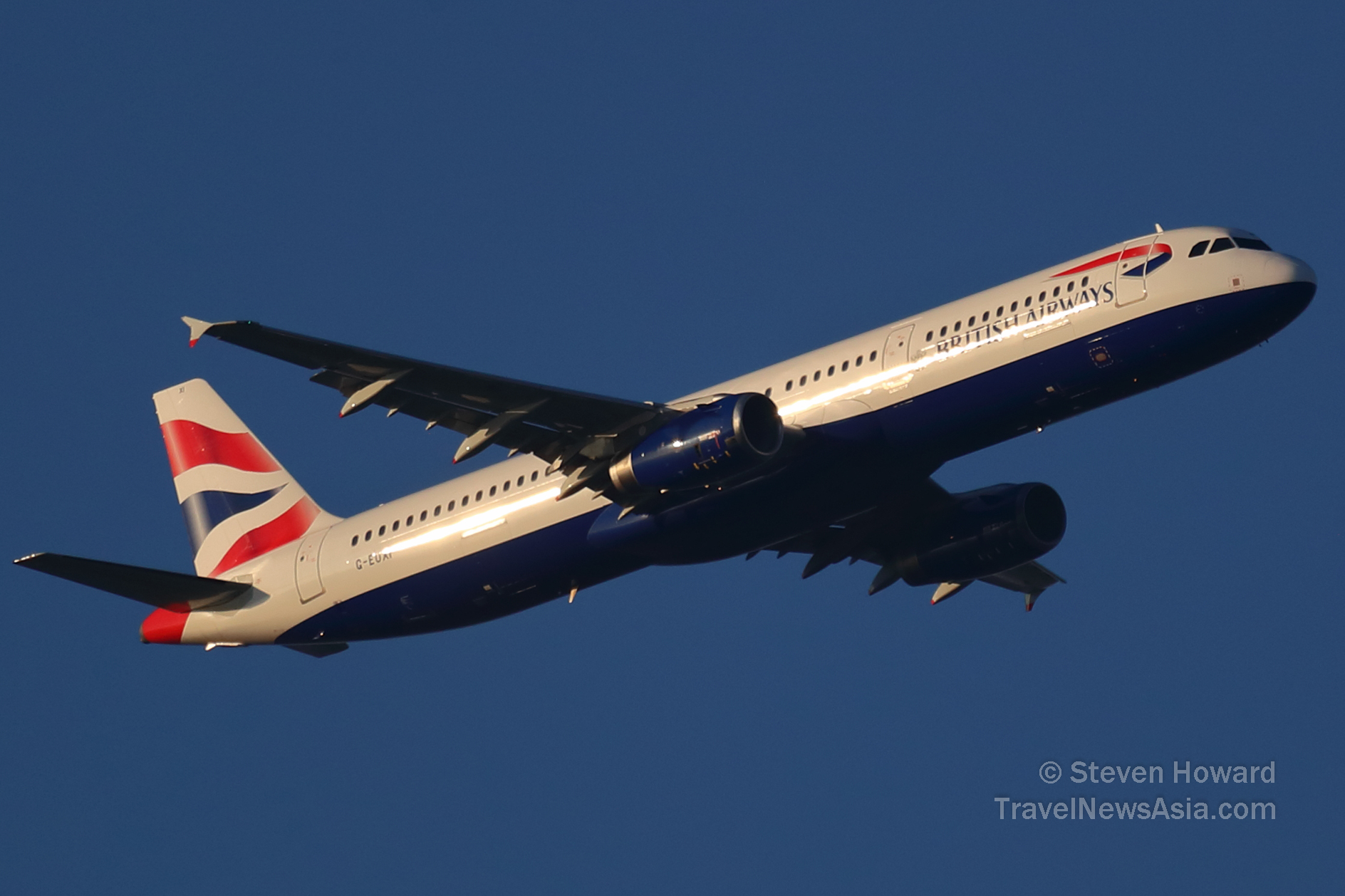 British Airways A321 reg: G-EUXI. Picture by Steven Howard of TravelNewsAsia.com
In addition to
packages with British Airways Holidays, British Airways Executive
Club Members can use Avios to pay, or part pay for flights, as
well as seat selection, upgrades and on board food and drink.
British Airways
also recently rolled out its Reward Flight Saver to 100 per cent
of its network, allowing customers to purchase a Reward
Seat at a low flat fee, plus a fixed Avios amount. Members can
travel to and from Europe from as little as £1 plus 18,500 Avios,
or to a long-haul destination, such as New York, from £100 plus
50,000 Avios.
"Now more than ever we want to give as many
options as possible when it comes to booking that much needed
holiday, so we are really excited to offer our Executive Club
Members the ability to spend Avios on a package with British
Airways Holidays," said Claire Bentley, Managing Director of
British Airways Holidays. "When people book with us,
they can do so knowing that we take their holiday seriously. As
well as a wide range of holidays to suit all travellers and
budgets, we have a dedicated helpline available to customers at
any point during their holiday, so they can switch off and relax
knowing that they are in safe hands."
There are a number of ways for customers to
collect Avios to spend on holidays, including spending on the
British Airways American Express Credit Card, travelling with Uber,
converting Nectar points and shopping on the British Airways Avios
eStore.
British Airways Executive Club Members
will also continue to earn Double Tier points with British Airways
Holidays. To qualify, they need to book flights and hotel, or
flights and car hire, for five nights or more and travel before 31
December 2023. This includes solo travellers and any holidays
already booked.
Latest videos: Noise
Cancelling Ear Plugs for a Perfect Night's Sleep,
Running
Lights – Lumefit Premium 360° Reflective Vest Review,

Steven Howard Outlines Travel News Asia's Video and Podcast Plans
for 2023, Amari
Watergate Bangkok – 4K Video Interview with Sukamal
Mondal, Area GM.
[ad_2]

Source link