Finnair Cancels and Re-Routes Select Flights
(28 Feb 2022)
 Finnair has joined many other European airlines
and suspended select flights affected by the situation in Ukraine.
Finnair has canceled passenger and/or cargo
flights to Seoul, Osaka, Tokyo, Shanghai and Guangzhou in Asia, and
to Moscow and St. Petersburg in Russia between 28 February and 6
March.
Finnair's flights to Hong Kong had already been
cancelled until the end of March.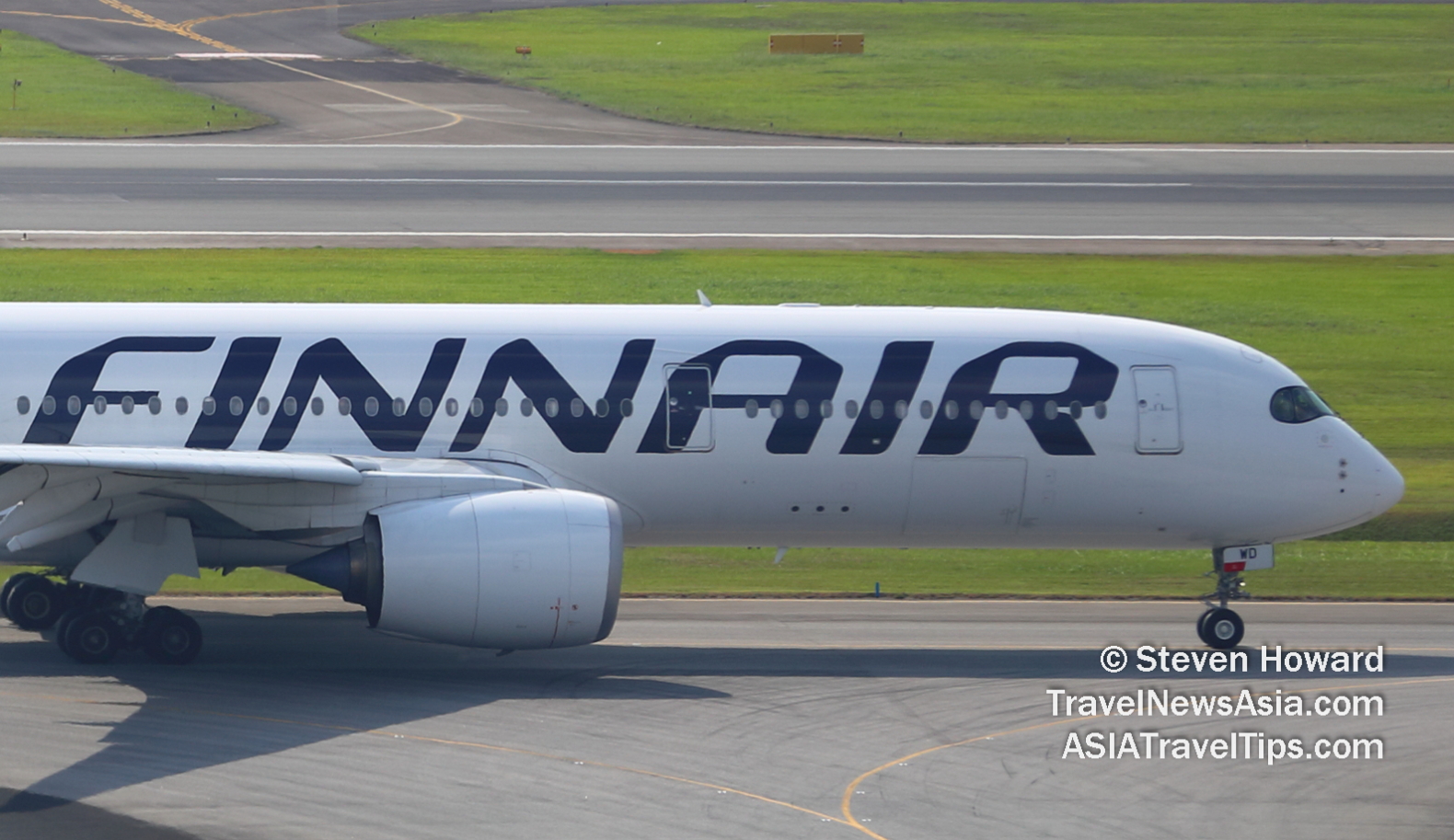 Finnair A350-900 reg: OH-LWD. Picture by Steven Howard of TravelNewsAsia.com
Finnair will continue to operate passenger and/or
cargo flights to Bangkok, Phuket, Singapore and Delhi but has re-routed
them to avoid Russian airspace, lengthening the flight
time by approximately one hour.
Finnair also flies to Bangkok and
Phuket from Stockholm Arlanda in addition to Helsinki.
Finnair has said that it will try to reroute customers to their destinations on other flights. Customers can also apply for a full refund for the unused ticket.
In addition, Finnair has made changes to its refund policy.
Customers can cancel their flight and apply for a refund if they
have a flight to South Korea, Japan or China between 27 February
and 13 March.
A full refund is also currently possible for
flights to Russia.