Finnair to Launch Flights to Seoul and Shanghai; Cancels Osaka and Hong Kong
[ad_1]

(08 Mar 2022, 10:28 +07)
 Finnair has announced that the increased price of cargo currently
enables it to continue passenger services to key Asian
markets even with the longer flight times.
The airline has confirmed that it will launch
flights to Seoul and Shanghai from its Helsinki hub this week, but
has cancelled flights to Osaka and Hong Kong until the end
of April.
Finnair will launch one flight per week to
Shanghai every Thursday from 10 March and thrice weekly flights to
Seoul on Wednesdays, Saturdays and Sundays from 12 March 2022.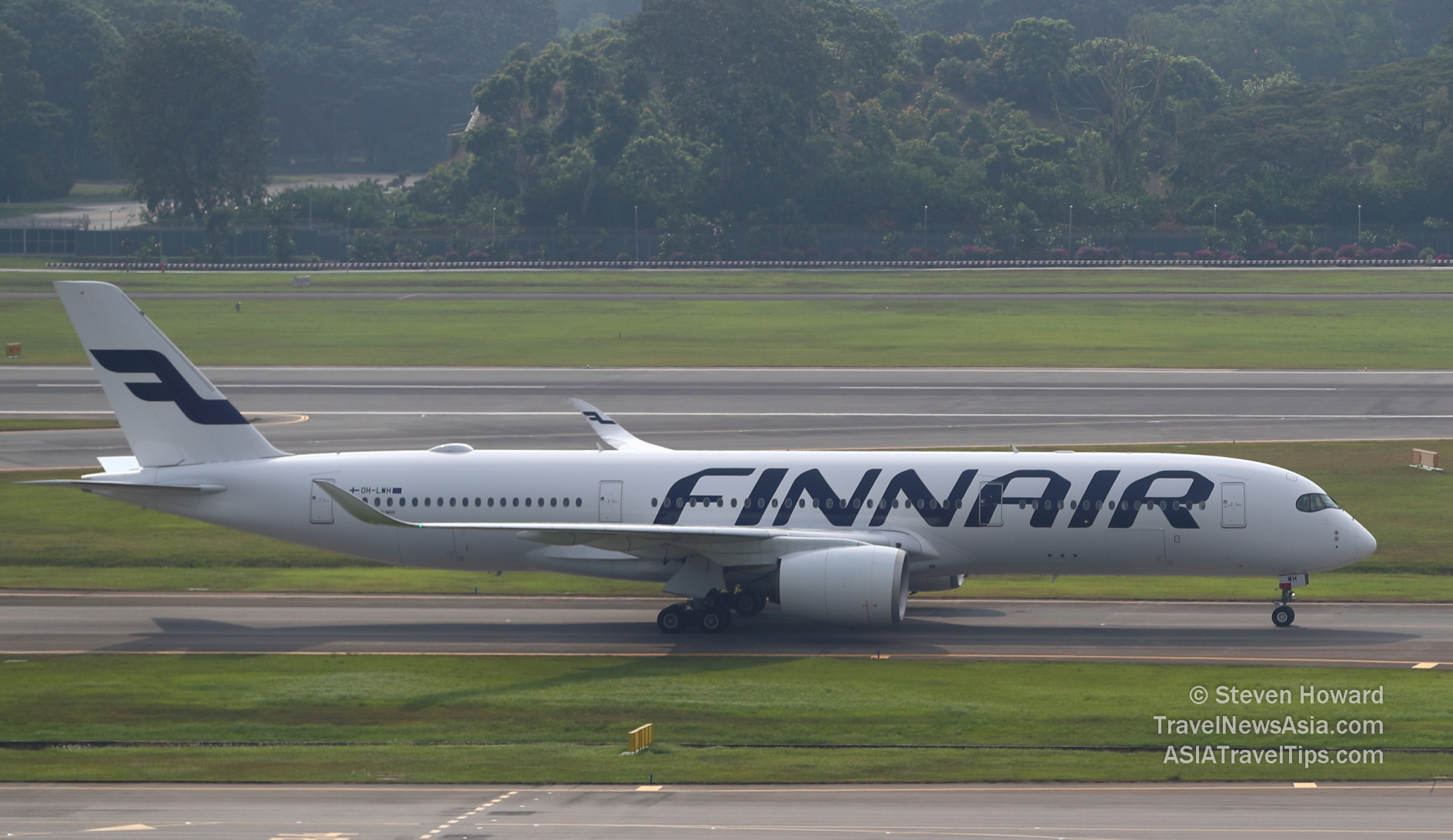 Finnair A350-900 reg: OH-LWH. Picture by Steven Howard of TravelNewsAsia.com
The
flight routes avoid Russian airspace, and the flight time for the
Shanghai and Seoul routes will be 12-14 hours, depending on the
direction.
Both routes go around Russian airspace from the
south, and the return flight from Seoul to Helsinki can also take
the northern route.
"We strive to offer our customers connections
between Europe and Asia to the extent it is possible in this
challenging situation," said Ole Orvér, Chief Commercial Officer,
Finnair. "We understand how frustrating the situation is to our
customers and are very sorry about the inconvenience and trouble
the flight changes are causing them."
Avoiding the Russian airspace on flights between
Europe and Asia has considerable impacts on flight times, thus
impacting fuel, personnel and navigation costs.
Finnair has previously confirmed it will
continue to fly to Tokyo, going around the Russian airspace, with
four weekly flights from 9 March.
The airline also continues to serve Bangkok, Delhi, Phuket, and Singapore, with routes avoiding the
Russian airspace.
[ad_2]

Source link