Major B2B Events Reaffirm Hong Kong as Leading MICE Destination
[ad_1]


(14/12/22)
 Four of the world's leading flagship trade shows
– Jewellery & Gem WORLD Hong Kong (JGW), Jewellery & Gem ASIA Hong
Kong (JGA), Cosmoprof Asia, and Asia
Fruit Logistica – will return to Hong Kong in 2023.
The return of those major events is in
addition to the recent success of the Hong Kong Tourism Board
(HKTB) in attracting over 30 major B2B conventions scheduled to
take place over the next few
years.
In total, the events are expected to draw over 300,000
participants.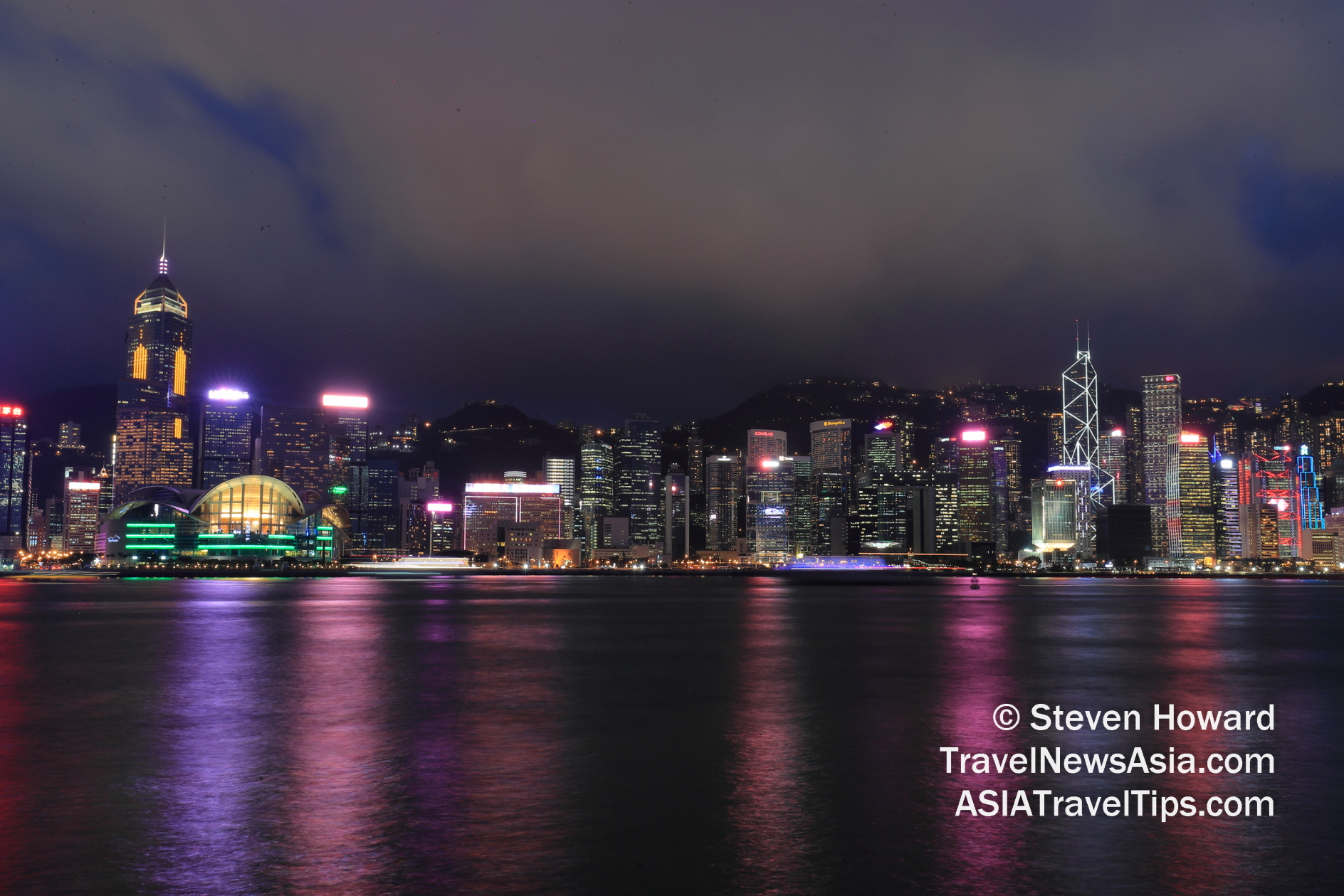 Hong Kong Island. Picture by Steven Howard of TravelNewsAsia.com
Kenneth Wong, General Manager, MICE & Cruise of
HKTB, said, "We are thrilled to welcome four leading trade shows
back to the city. Their return highlights Hong Kong's strong
fundamentals, favourable business environment, rich tourism
offerings, and enormous opportunities brought by the Hong
Kong-Zhuhai-Macao Greater Bay Area (GBA), which will give Hong
Kong an edge in attracting international business events. The HKTB
strives to drive recovery of business events to Hong Kong. The
recent success in securing the world-class business events is
strong testament to the city's status as The World's Meeting
Place."
Major Exhibitions Returning to Hong Kong
Jewellery & Gem Asia (JGA) Hong Kong, 22–25 June
2023 at Hong Kong Convention and Exhibition Centre;
Jewellery & Gem World (JGW) Hong Kong, 18–22
September 2023, AsiaWorld-Expo and 20–24 September 2023 at Hong
Kong Convention and Exhibition Centre;
Asia Fruit Logistica, 6–8 September 2023 at AsiaWorld-Expo;
and
Cosmoprof Asia, 14–16 November 2023 at AsiaWorld-Expo
and 15–17 November 2023 at Hong Kong Convention and Exhibition
Centre.
One of the most significant regional rheumatology
congresses in the world, the Asia-Pacific League of
Associations for Rheumatology Congress (APLAR), returned to Hong
Kong for its for its 24th edition from 6 to 9 December, welcoming the largest group of overseas
attendees in person since the global COVID19 pandemic began.
In addition, multiple international conventions in
fields such as business, aviation, innovative technology and
medical sciences are set to take the stage in Hong Kong in the
next few years.
RISE, one of the world's most
influential tech events, will take place in Hong Kong for five
consecutive years starting in 2024. Since its inception in Hong
Kong in 2015, it has become one of Asia's largest tech events and it serves as an important window for companies from
both East and West to make connections in new markets.
Another
of the world's most sought-after web3 events, the WOW Summit, will be
held in Hong Kong in 2023, a first for the Asia Pacific region.
Comprehensive Support to Drive MICE Industry
Recovery
To expedite the recovery of Hong Kong's convention
and exhibition industry, the Hong Kong Government has accorded the
strongest support ever to empower the industry with the extension
of the 100% free venue rental for eligible events until 30 June
2023, and a new subsidy for recurrent exhibitions to be staged in
the city over three years.
Latest HD video interviews: Amari
Watergate Bangkok – 4K Video Interview with Sukamal
Mondal, Area GM, Bangkok Riverside Fest 2023 – 4K Video
Interview with Frederic Kolde, Business Travel Trends in Asia Pacific – Video Interview with Brett Thorstad, Sabre.
[ad_2]

Source link