OAG Report Highlights World's Most Punctual Airlines and Airports
[ad_1]


(11/01/23)
 OAG's latest Punctuality
League analyzes the full year of flight data from 1 January to 31
December 2022 to highlight the most punctual airlines and airports in the
world.
OAG's definition of on-time performance (OTP) is
flights that arrive or depart within 15 minutes of their scheduled
arrival or departure times.
Garuda Indonesia (GA) proved to be the most
punctual global airline with an OTP of 95.6%. However, in 2022 the
national carrier only operated 25% of the flights it did in 2019,
pre-COVID. Thai AirAsia also did extremely well, finishing 4th
overall with an OTP of 92.33% in 2022, up from 84.49% in 2019.
In fact, there are seven Asian-based carriers in
the Top 20, and six based in Latin America. The Asia Pacific
carriers operated on average at just under 70% of their 2019
frequency, and the Latin American carriers at 92%.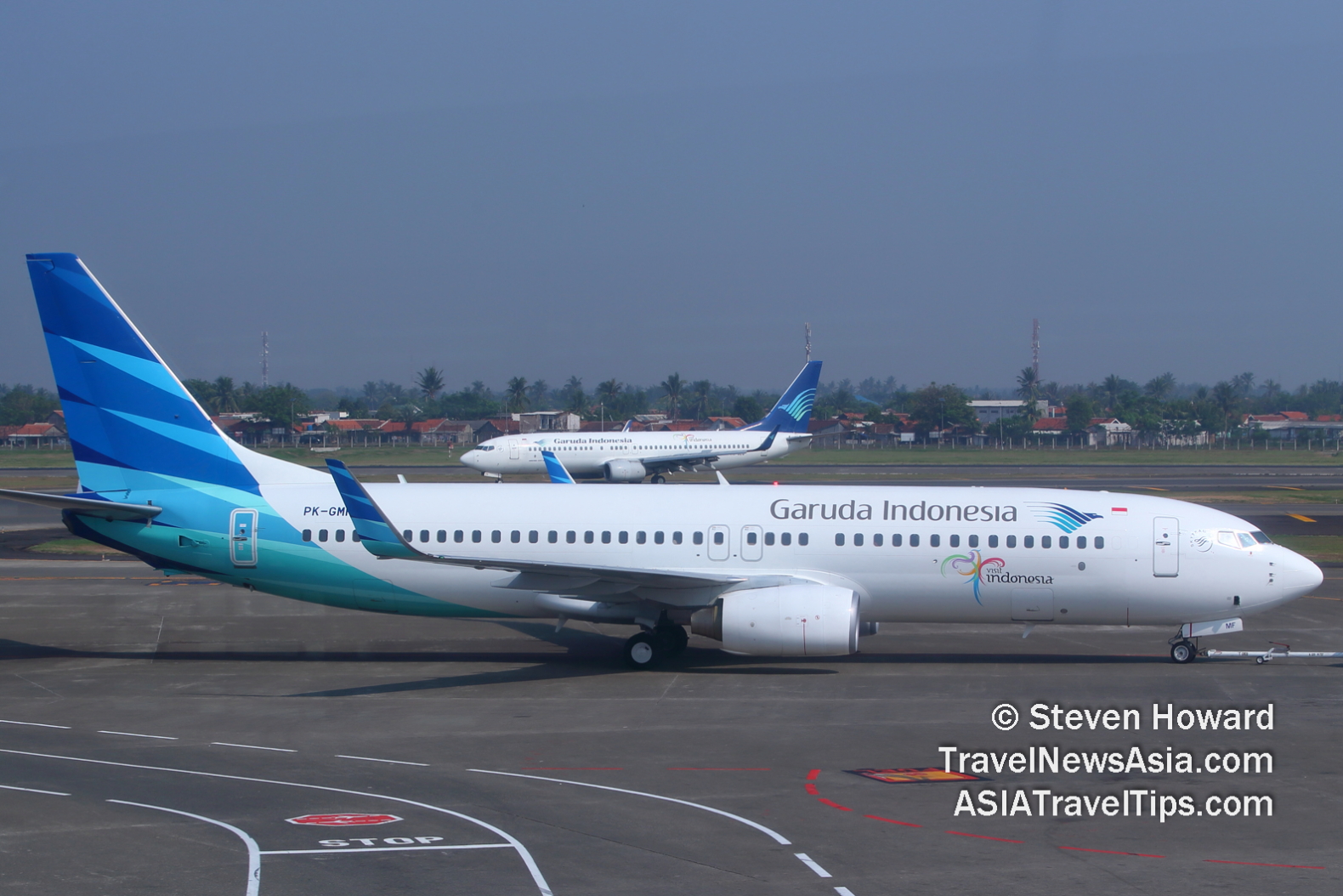 Garuda Indonesia aircraft at CGK. Picture by Steven Howard of TravelNewsAsia.com
Among the Top 20 Mega Airlines in the world (in
terms of scheduled flights in 2022), Japan
takes the top spots with All Nippon Airways ranked #1 with an
OTP of 88.79%, followed by Japan Airlines
(#2; OTP 88.07%). LATAM Airlines (OTP 85.03%) ranked #3 and Azul
Airlines (OTP 84.87%) ranked #4 among LATAM carriers.
Five U.S.
carriers round out the Top 10 with Delta Air Lines (OTP 81.79%)
ranked #6.
Five European carriers ranked among the Top 20
Mega Airlines, including KLM Royal Dutch Airlines ranking the
highest at #11 (OTP 73.06%).
Among the Top 20 low-cost carriers (LCCs) in the
world, Germany's Eurowings (OTP 95.26%) ranked #1, followed by
Thai AirAsia (#2; OTP 92.33%) and Jeju Air (#3; OTP 91.84%). Viva
Air Colombia (OTP 81.63%) ranked #7 among LATAM carriers and
Southwest Airlines (OTP 71.61%) ranked #14 among U.S. carriers.
Among the Top 20 Mega Airports in the world, Tokyo
Haneda took the #1 spot with an OTP of 88.06%. In North America,
Atlanta Hartsfield-Jackson International (OTP 80.08%) ranked #2
and Mexico City International (OTP 72.73%) ranked #12.
OTP at
Europe's biggest airports was impacted this year by operational
resourcing issues experienced over the summer.
"Global on-time performance is reaching levels
last seen before the pandemic as carriers work to ease operational
pressures and delays," said John Grant, chief analyst at OAG.
"Confidence in the travel recovery is growing with airlines
placing new aircraft orders, new routes being announced and labor
challenges seemingly subsiding."
You can download the full 30-page, 1.84MB Punctuality
League 2023 report directly from OAG,

here.
Latest HD video interviews: Amari
Watergate Bangkok – 4K Video Interview with Sukamal
Mondal, Area GM, Bangkok Riverside Fest 2023 – 4K Video
Interview with Frederic Kolde, Business Travel Trends in Asia Pacific – Video Interview with Brett Thorstad, Sabre.
[ad_2]

Source link