Thai Airways Testing Biometric Check-In Solution at Suvarnabhumi Airport
[ad_1]


(23/02/23)
 Thai Airways is currently testing a biometric
check-in service at the Kingdom's main international gateway,
Suvarnabhumi Airport (BKK) in Samut Prakan near Bangkok, Thailand.
The national carrier was chosen by the Airports of
Thailand (AOT) to pilot the biometric check-in solution at
Suvarnabhumi Airport on flights to Singapore.
The trial is being conducted on flight TG409, a
daily service between Bangkok and Changi Airport in Singapore,
until 30 April 2023.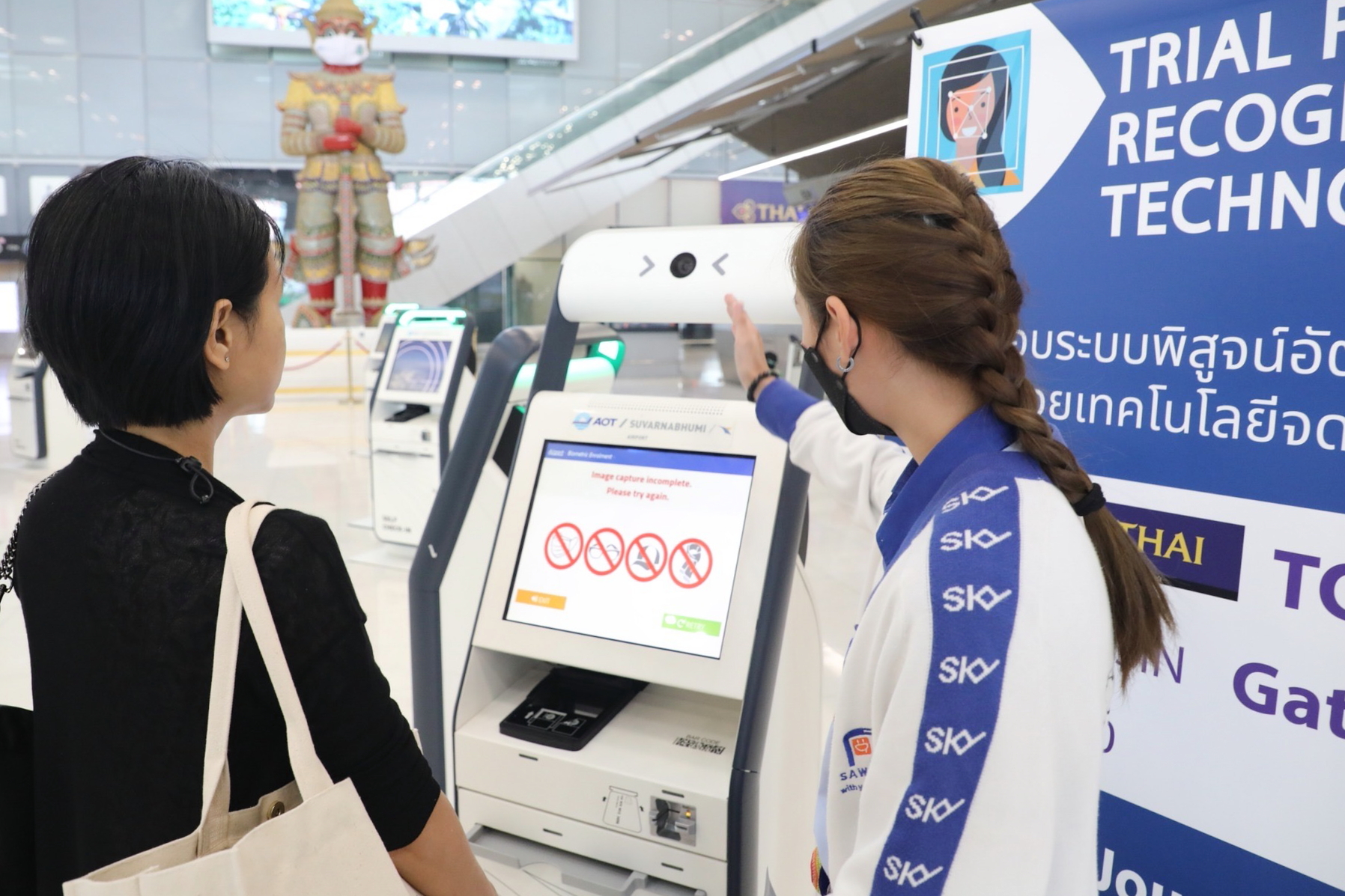 Thai Airways is testing a biometric check-in solution at Suvarnabhumi Airport (BKK)
Biometric technology is becoming much more widely
used in the overall air travel experience, from check-in to boarding,
and even airport lounge access, and more.
It is designed to create a smoother, more seamless
travel experience, helping to reduce passenger waiting times at
check-in and the boarding gate as the biometric data of passengers
is connected through the Passenger Validation System.
The biometric check-in for TG409 is taking place
at counter D9 – D12, common use self-service kiosks 63-64 and at
the common use bag drop counter E14 at Suvarnabhumi Airport.
The airline and concerned stakeholders will
evaluate the outcome of the trial project to decided on how best
to proceed with its expansion at the airport and other
international gateways in the country.
Latest videos: Noise
Cancelling Ear Plugs for a Perfect Night's Sleep,
Running
Lights – Lumefit Premium 360° Reflective Vest Review,

Steven Howard Outlines Travel News Asia's Video and Podcast Plans
for 2023, Amari
Watergate Bangkok – 4K Video Interview with Sukamal
Mondal, Area GM.
[ad_2]

Source link